17 Tinder Do's and Don'ts (From an Expert)

Just when you thought you knew everything about a hookup app, it turns around and surprises you. It looks like people on Tinder are more interested in committed relationships than those who only date offline, according to a 2017 study.

Tinder users are also 5% more likely to say I love you in the first year of a relationship, and only 9% of men on Tinder report having difficulty staying in their committed relationships (compared with 30% of guys who only look for love offline).
As a dating coach for men, I can report that Tinder is a great tool for finding a relationship. Dozens of clients have used the app to land steady girlfriends, and several have either gotten engaged or married to women they met on Tinder.

Whether you're a man who wants a commitment or maybe you want something casual, being successful on Tinder is all about knowing what to do and what not to do. If you make even a couple simple mistakes, you can swipe till you get carpal tunnel and still not see results. So let's fix that.

1. Do Remember That the Competition is Stiff

On Tinder, it's raining men. Only 43% of users are female, but it's even more competitive than the roughly 60-to-40 ratio suggests. The most desirable women match almost every time they swipe right. One woman told Elite Daily that she had 1,613 matches waiting for her.

What's more, ladies swipe right only 14% of the time, according to Tinder, compared to a 46% swipe-right ratio for men. It's a sellers market, fellas, which means you must stand out.
2. Don't Worry About The Daunting Numbers

Most men do online dating wrong, and with the right moves, you can rise to the top of the Tinder pack. Almost any guy can get results with the right strategy.

A 40-year-old came to me logging zero matches out of every 100 right swipes. He assumed there was no hope. He thought he was too told and too unattractive. However, we changed his approach, and he skyrocketed from zero to 26 matches per 100 right swipes. How? It starts with the right photo.
3. Do Get a High-Quality Photo Taken for Your Primary Picture

This is a game changer. Your featured photo is the first thing women see, so you have to hook their interest instantly, or they'll swipe left. What works best? A flattering, quality portrait that gives a girl a good look at your smiling mug. Too many guys make their faces hard to see, obscured by poor lighting or baseball caps.

I recommend hiring a professional photographer (search "photographers for Tinder" to locate an experienced photog in your area). Or find a friend who's good with a smartphone camera. You want someone who knows how to use light and photo filters and who can edit and crop your shots to amplify your attractiveness.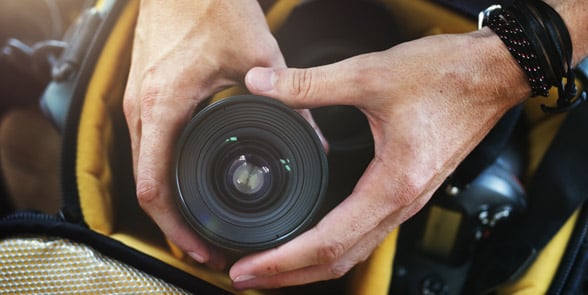 A professional photographer will be able to capture you in your best light.

The image should be clear and crisp, not dark and grainy, and remember you're the star. No group shots allowed. If she can't tell which one is you, she'll move on. Zoom in close, and shoot from the waist or chest up. Leave the smoldering glares to Zoolander — simply look at the lens and smile.

Also, to accentuate your jawline, take some shots with your head turned at a slight angle as you look away, still smiling. Favor your good side, which, for most people, is their left side, according to research.

Finally, choose your top three portraits, and ask some female friends to pick their favorite. You can also post some shots on Photofeeler.com to get unbiased feedback.

Once you have a bright, flattering portrait that stops women in their digital tracks, you're on your way to a LOT more matches.

4. Don't Post Any Selfies

Using selfies is the number one reason why perfectly dateable dudes struggle with online dating. Guys, it's not you — it's the photo of you in your bathroom mirror. Selfies are almost always poorly lit and are about as flattering as cargo shorts.

Women wade through a sea of selfies on Tinder, so even a "good" one is forgettable, and forgettable photos lead to left swipes.

5. Do Dress Well in Your Pics

Wear what you'd wear for a first date.

6. Don't Wear Shorts in Any Photos Unless You're at the Beach

Or you could be on a boat or winning the Tour de France. Men's legs are for transport, not display. While we're at it, keep your shirt on.

I think men's legs are for transport, not display.

Or you could be on a boat or winning the Tour de France. Men's legs are for transport, not display. While we're at it, keep your shirt on.

7. Do Show Your Face Clearly in All Your Photos

This will boost your odds of a match by 20%, Tinder reports. But avoid hats — guys in headwear are 15% less likely to match.

8. Don't Make Your Profile Sound Like a Résumé

And don't use groaners that you'd hear on "The Bachelorette" (e.g., "I just want to make a connection…"). A weak profile write-up can sabotage a great primary photo.

9. Do Give Your Profile Some Personality

Crack a joke. Share your favorite Dave Chappelle quote. Be cheeky. Adding one simple phrase doubled my client Jeremy's matches: "If you're not into cocky guys, we probably won't get along."

Dating success is about channeling your authentic self in attractive ways, and when Jeremy announced himself as a selective, confident guy, he stood out. Women started opening up for him. For example, one woman asked, "So, what makes you so cocky?" and another replied, "Well hello, Mr. Cocky."

10. Don't Open With "Hey"

Or "How's your day?" "What's up?" or any variation of "Hello." It bores women and shows them that you made no effort to capture their interest. Starting with "Hey" is akin to saying "Hey, would you please ignore this message and never date me?" And she will oblige.

11. Do Open With a Specific Compliment

Then follow that up with a compelling question. The two keywords here are specific and compelling. A vague, generic compliment ("Wow, you're gorgeous") makes you sound like every other guy. But a specific remark lets her know you took the time to check out her profile.

So look at her photos, read her description, and see what strikes you as quirky, interesting, or cool. Maybe it's her style, her love of travel, or her fondness for Will Ferrell movies. Tell her what impressed you, and follow with a related question that's easy to answer.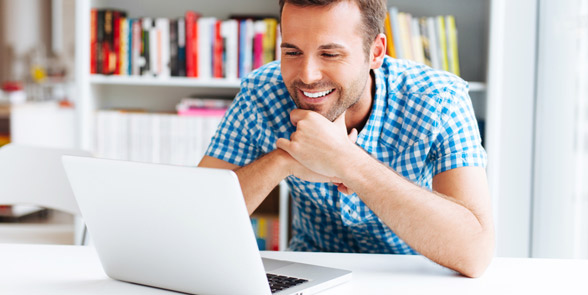 Read her profile, pick out something that catches your eye, and mention it in your message.

For example, "Katie… you're a Will Ferrell fanatic? So am I. OK, 'Old School' or 'Elf?'" In just 14 words, you've shown that you read her profile, complimented her, found something in common, and asked a fun question. She's highly likely to write back.

12. Don't Send Copy-and-Paste Openers

Girls can tell, and according to Tinder, 1 in 4 women say they want guys to read their profile before messaging.

13. Do Use Puns to Break the Ice

Puns get a bad rap. The 17th century English poet John Dryden called them "the most groveling kind of wit," and it's said that the Roman emperor Caligula (a guy known for extreme measures) had an actor burned alive for a bad pun.

But puns work on Tinder. They're fun and clever, and women like fun, clever guys. Your photos hook her interest, but it's your words that seal the first-date deal. So pun it up.

The best ones use her name because everyone's favorite word is their first name. Here are some examples:

Sophie: "I think your name is missing an N because you're Sophine you blow my mind."

Noelle: "Wanna cuddle and watch Netflix? It's like cuddling but with Noelle."

In "Romeo & Juliet," a dying Mercutio says, "Ask for me tomorrow, and you shall find me a grave man." If puns are good enough for Shakespeare, they're good enough for Tinder.

Don't sweat it if you lack the Bard's way with words. This pun generator can help you craft punny openers that get replies.

14. Don't Send Messages That Contain Spelling or Grammar Mistakes

The same goes for your profile. You don't have to write like Hemingway, but you should know the difference between your and you're. If you don't, you're limiting your dating options.

15. Do Ask for Her Number Sooner Rather Than Later

Most guys wait too long, which makes them seem either afraid of rejection or wishy-washy, and the girl moves on. My clients follow my 10-Message Rule. After 10 combined messages, go for the digits.

16. Don't Be Afraid of "Ghosts"

When a girl goes quiet, it's no biggie. Expect it now and then. Ghosting goes with the territory. Hey, it's not personal. It's Tinder.

17. Do Flirt When You Message

But avoid being overtly sexual. Getting too sexy-time too soon is a turn-off. However, a lot of women like a little naughtiness, so feel free to sprinkle in some double entendres and innuendos. Some cheeky wit does wonders.

A client of mine recently matched with his dream girl — a curvaceous, blonde power lawyer. The line that got him a host of heart-face emojis and a first date? "Counselor, you have a rebuttal that just won't quit."

The prosecution rests.